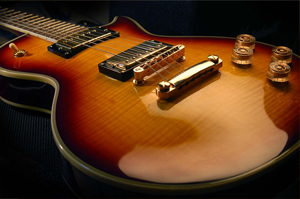 Vince Mellone has been playing guitar for 20 years, inspired to pick up the instrument after hearing The Beatles at age 14. He studied electric guitar with Joe Livoti and then classical guitar with Richard Savino while attending Sacramento State University. Vince also has a wealth of performing experience in varied settings, including live clubs, musical theater and private events. Vince has a B.A. in Music from California State University, Chico. He began teaching privately while in college and has been an instructor for 12 years. As a working musician, he has worn many different hats, including producer, accompanist, engineer, band manager and booker and promoter. He has recorded six albums with two bands.
The more you practice, the faster your advancement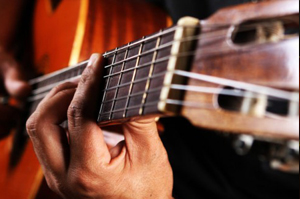 Vince teaches all levels and all ages, and tailors his lessons to fit the specific needs of his students. He is a passionate fan of music, and is equally comfortable teaching genres varying from rock to blues, country to R&B, classical to jazz.
He is a warm, communicative person with a patient, focused and positive teaching style. He believes that consistency is key to making continued progress, and as a career musician, Vince practices what he preaches. "I love watching my students improve and have fun," he says. "That's what inspires me."